Most Recent Update:
Vegan coconut avocado ice cream makes a great vegan ice cream base, regardless of what kind of swirl you put in it. You and your vegan friends are going to love it.
Don't miss the round up of all my ice cream recipes.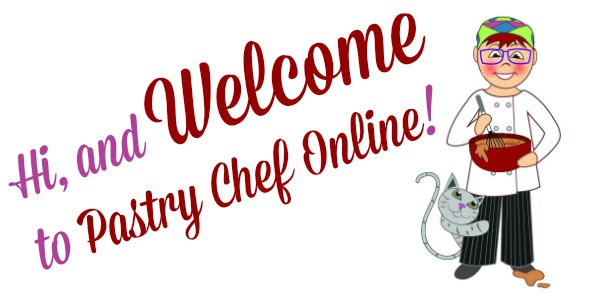 Hi there, friends! This post is long and has a lot of information about how to keep your ice cream creamy in the freezer. If you're just here for the recipe, you can jump straight to it!
If you had told me just a few months ago that vegan ice cream would be something I'd actually want to eat, I would have turned my back on you and stalked off. For me, ice cream is all about the…cream. The fatty dairy that captures air and forms tiny little ice crystals when churned. At the restaurant, our base was made with all heavy cream and a ton of egg yolks. Thick, rich Anglaise base into which we'd churn any number of mix-ins/add-ins to create our flavors.
Click HERE for a FREE Restaurant Ice

Cream Recipe with 11 Variations
Then I tried a vegan strawberry ice cream at an ice cream place in downtown Durham. I thought it was good, but not really great. It was a little icy, although the flavor was good (strawberry and coconut), and I just assumed that folks who chose to be vegan had to resign themselves to a life of icy, not-quite-as-good-as-real, ice cream. After all, how can you achieve creamy without the cream?
How to Keep Your Ice Cream Creamy
The answer is fat. And fat lives in both full-fat canned coconut milk and in avocados. Put them together, and you have a creamy, green base. Vegan coconut avocado ice cream. The flavor itself is mild enough to layer other flavors in it. I'm sure a creamy, rich chocolate ice cream would work nicely with a coconut avocado base.
Now, don't misunderstand me. I am not the first person to combine coconut milk and avocado in an ice cream base. Heck, this is the first vegan ice cream I've ever made, so I'm by no means an expert. Do a search for coconut avocado ice cream and tens of thousands of results pop up.
But what I do have a pretty good understanding of is flavor and how to make ingredients do what I want them to do. In the case of this ice cream, I wanted super-creamy with no grainy mouthfeel and no iciness. And I knew that the avocado and coconut base would be smooth and mellow and could stand some perking up with a bright–literally and figuratively–swirl and a bit of crunch. After all, it's really not an Ice Cream Tuesday unless there's a base, a swirl, and a mix-in.
Since I have discovered the amazing Ice Cream Nation website, I have learned so much about different methods for binding up some water in a base to ensure a creamy outcome. While Jeni of Jeni's Splendid Ice Creams is credited for using a cornstarch-thickened base, she really is just bringing a Sicilian Gelato formulation to the masses. I have used cornstarch in several of my ice creams, but I didn't think I'd need any for the base of this one since a large portion of the volume of base would be made up of pureed avocado. Of course, another way to bind up some water is to just get rid of it through reduction.
Click HERE for a FREE Restaurant Ice

Cream Recipe with 11 Variations
For this strawberry hibiscus swirl, I reduced it so most of the water was gone. This makes for both an intense flavor and minimal ice crystals since the water isn't there to form them. You have to be careful with a swirl since it isn't churned but layered in after churning. This means that a swirl is basically "still frozen." Freezing and churning keep ice crystals small so you don't feel them in your mouth, but when you freeze something still, the ice crystals just form naturally and are going to be however big they're going to be, and there's nothing you can do about it once it's in the container. And that means you have to mitigate ice crystal formation before it gets in the container. Hence the reduction. I also added 2 teaspoons of vodka to the swirl to help ensure it wouldn't freeze solid. Since alcohol doesn't freeze at home-freezer temperatures, adding some allows your ice cream (or swirl) to maintain "scoopability" even straight out of the freezer. Normally, I'd add in a tiny squirt of corn syrup since invert sugars inhibit crystallization, but since I was trying to be good and vegan, I didn't want to muddy the waters with such a processed product.
About that hibiscus rose element? I received a jar of hibiscus flowers in rose syrup along with some other hibiscus products from Bonnie Campbell who represents the Wild Hibiscus Flower Company, and I wanted to play. You certainly don't have to use hibiscus flowers in rose syrup in your ice cream, though. I saw plain hibiscus flowers in syrup in the champagne section at Total Wine a couple of weeks ago, so you can probably pick some up there. They're also available on the Internet if you'd like to try them out. If you don't want to bother, omit them entirely, or steep a hibiscus teabag in with the strawberries while they're cooking. Just don't think that you can't make this ice cream without them. Because you can.
Okay, enough yammering. Let's get to this week's Tuesday, shall we?
I'm submitting this recipe to the Virtual Vegan Potluck.