I am so glad you're here so I can show you how to make Beaten Coffee (Indian Cappuccino)! Also called whipped coffee or dalgona coffee, this is one of my favorite coffee drinks, and guess what? You make it with instant coffee!, you guys!

This post will tell you pretty much everything you need to know about making "soft coffee."

For you huge beaten coffee aficionados, you may want to try my no-bake whipped coffee cheesecake bars, too!

For ease of browsing, here are all my beverages. Thanks so much for visiting!
Watch my whipped coffee web story here.
What exactly is beaten coffee?
I'm glad you asked! It's a delicious coffee made by whipping instant coffee together with sugar and a bit of water with a spoon to make a thick foam (think shaving cream).
After you have the foam, which will take about 10 minutes of rapid stirring with a spoon or about five minutes with a whisk, you pour in hot water and/or milk to make an incredibly smooth and creamy cup of coffee.
In a word, it is sublime. Seriously. I am a coffee snob, I promise.
I grind my beans fresh right before brewing and swear by my Chemex and my Aeropress. I will not get coffee out at diners because I know I won't like it.
So, for me to champion a beverage based on instant coffee is a bit shocking even to me.
Everyone who had tried it was raving about it, and since I had some Cafe Bustelo in the pantry, I decided to get in on the action too.
Is it really seriously that good?
Y'all, beaten coffee is completely delicious. I make it with all milk (except for the small amount of water I used to whip the coffee with), but you can also make it with part water and part milk.
Either way, what you end up with is a smooth, thick, creamy, foamy coffee that stays that way right down to the bottom of the mug.
The Difference Between This and Dalgona Coffee
Dalgona coffee has recently gone crazy mostly thanks to viral TikTok videos.
Whipped coffee and dalgona coffee are almost identical.
The only difference really between the two is that in dalgona coffee, you whip the instant coffee, sugar, and water together and then spoon it on top of iced milk (or I assume you could spoon it over hot milk as well).
With beaten coffee, you whip up the instant coffee, sugar, and water together in the mug you'll be drinking out of and then pour the hot milk (or you could ice it) over the whipped base so it melts into it.
Does Dalgona Coffee Taste Good?
The concentrated whipped coffee that's the color of honeycomb candy tastes like very strong, very sweet dense foam. For me, I don't like that intensity. I mean, would you make a regular cup of coffee with 1 tablespoon of instant, 1 Tablespoon of sugar and only 1 Tablespoon of hot water?
I can recommend using it in whipped coffee cheesecake though.
Nope. As far as I'm concerned, it's a concentrate that is meant to be stirred together with your milk.
But if you're a fan of that kind of intense coffee flavor and sweetness, and you want to sip the cold milk through the foam floating on top, go for it.
I am personally more a fan of blending the foam into the milk, especially with hot milk as in beaten coffee, because I don't like iced coffee.
So for me, Indian cappuccino, where you pour the hot milk or milk/water over the foam and stir it together is my preferred method.
What kind of instant coffee should I use?
In short, use your favorite instant coffee.
So far, I've made this with the Nescafe Classico and Kava Instant Coffee. I've also used Davidoff, which is spectacular if a bit pricey.
The Classico is bold and delicious. The Kava is super smooth tasting, so if you aren't a fan of acidic coffee, this might be the one for you.
And the Davidoff is just really, really good. I'm sorry I can't be more specific. It's just delicious.
Cafe Bustelo also whips up into an excellent cup of dalgona coffee.
What is the best instant coffee to use for whipped coffee?
After making beaten coffee with at least 10 different kinds of instant coffee, the instant coffee that whips the best, and into the thickest foam, is the Greek version of Nescafe.
In Greece, it's used to make Greek Frappes, and all the reviews I read on Amazon spoke about how it's the real deal.
Since the texture of the beaten coffee is dependent, to a certain extent, on how thick you can whip the coffee, I recommend using the Greek Nescafe.
It makes a thick creamy hot latte as well as the thickest "Dalgona coffee" you can imagine.
Is there any kind of instant coffee I shouldn't use?
Caveat: Do not make this with Starbucks VIA or similar super-fine ground instant coffees.
I tried it and even after about 20 minutes of whisking, I couldn't get it thick enough. The resulting coffee was too thin, even with the foamy milk mixed in.
Plus, I wasn't a fan of the flavor.
NOTE: the Via will probably whip up just fine if you use a stick coffee frother, but don't bother by hand.
And speaking of a coffee frother? They're a game-changer, allowing you to make your coffee in about the time it takes to heat up the milk rather than 15 minutes or so.
How to make beaten coffee
Whip instant coffee, sugar and a small amount of water together, either with a spoon (traditional–takes about 10 minutes or so), with a whisk or a hand mixer.
(UPDATE: A friend used her new Miracle Whisk to whip the base and she kindly timed it for me at between 4-5 minutes, so that's a great time-saving option. Thanks Jo-Anne!)
Other choices for whipping that take less time and don't make you give up: Kuissential SlickFroth (or similar milk frothers).
Reader Linda wrote to say she used one and it took less than a minute to whip up the coffee/water/sugar to a very thick foam.
UPDATE: I now exclusively use my stick frother. It is magic.
Don't use an immersion blender with the blade attachment though. I tried that once and thought the coffee tasted burnt, probably from the friction of the blades.
Oh, and if you do use a spoon, stir like a crazy person.
Seriously fast stirring is pretty necessary to get the volume and thickness you're looking for.
Is There a Ready-Made Mix?
Yes there is!
If you want to start with a mix, there's a product called Sunbean Beaten Coffee Mix which is a "coffee paste" you can buy on Amazon!
It's definitely cheaper to start with regular instant coffee, but if you want to make a whole bunch for a party, maybe, the Sunbean would be a good option.
Update, March 17, 2020
Friends, I've made an up to date live video for you guys so you can see in real time how I make this now with a milk frother.
Enjoy the coffee, and stay well, friends.
Making more than one cup at a time
If you're making beaten coffee for a crowd, make a ton of the whipped coffee concentrate and then dole it out into mugs before adding milk.
It will keep in the fridge for several days without deflating and getting runny.
That way, folks can use as little or as much as they want so it's as strong or as mild as they want.
Plan on using 1 heaping soup spoon per 8 oz cup.
Tips for making the best cup of instant coffee
For a stronger coffee flavor, use more water and less milk. For a milder, creamier coffee, use mostly milk. My favorite ratio is about 1/4 hot water to 3/4 hot milk. If I'm feeling spunky, I'll use 1/2 water and 1/2 milk
If you add the water a bit at a time (like 1/2 teaspoon at a time) and stir in between additions, you can still use a spoon and work up a seriously thick cream in about half the time, so maybe 7-8 minutes. So, you have many choices! Y
Add a bit of cinnamon or other spices either to the coffee/sugar mixture or to the milk, just don't add any blend that has salt in it–even just a little–or all your bubbles will go away (even though it will still taste good.)
My new favorite addition is hazelnut extract. You should give that a try.
You may also want to add a touch of chocolate syrup for a tasty homemade "beaten mocha!"
Step by step instructions
Put the instant coffee and sugar in a sturdy mug.
Add about 1 teaspoon of water and stir very quickly with a spoon, scraping the coffee and sugar off the sides of the mug when necessary.
Once the color lightens up a little bit, add just a little bit more water–maybe 1/2 teaspoon or so at a time–and continue stirring madly between additions.
You will know you have added enough water (always a little at a time) once the "coffee foam" is about as thick as shaving cream and is completely smooth with no undissolved sugar crystals or coffee crystals.
Ingredient ratios
For one 16 oz mug of coffee I use:
1 level Tablespoon instant coffee
1 level Tablespoon organic sugar (you can use a bit less or a bit more, to taste)
approximately 2 1/2 teaspoons water (I used filtered water straight from the fridge.)
How to prepare the milk
Once the coffee is as thick as shaving cream–it should look like glossy meringue at about medium to medium-stiff peaks–heat your milk (or milk/water) combination, whisking the whole time.
Pour the frothy milk in so the mug is half full.
Then, thoroughly stir to allow the whipped coffee to sort of melt into the hot milk. Top off the mug with the rest of the milk, spooning on a bit of froth on top if you want.
Enjoy.
Spread the word. This stuff is seriously too good not to share. Just don't share your own mug!
ANOTHER UPDATE: It is now almost 2 years after I wrote the original post, and I still make beaten coffee at least a few times a month. While I enjoy my pour-over coffee using my Chemex, I crave the creamy, milky texture of beaten coffee pretty frequently. Do give it a try. I think you will really like it!
I can confirm that already at least three people I know have made this and are sold. A few more folks are planning on making this today. Maybe you'll be one of them.
Shortcut (and now my favorite) method
I discovered this method just recently. The whole process takes about 3 minutes. Here's how I do it.
Put whole milk in a measuring cup and microwave until hot. For the size mug I have, I use 15 oz whole milk and it takes 2 minutes and 45 seconds to get hot enough. You may have to play around a bit with times and amounts.
While the milk is heating, add instant coffee and sugar (or sugar substitute even) to your mug.
When milk is hot, pour about 1/4 cup into your mug.
Use a stick frother to froth the instant coffee, sugar and milk together until thick and foamy.
Then stream the rest of the milk in while using the frother, pulling it up through the coffee so it is always near the top of the mixture.
When you get close to the top of the mug, turn off and set the frother aside.
Add the rest of the milk.
Flavoring Your Beaten Coffee
I generally flavor mine with a little vanilla and some cinnamon.
Recently, I added some butterscotch coffee syrup that I made, and it was spectacular. I substituted it for the water and sugar in the whipping stage. It didn't whip up quite as thick, but it was still rich and creamy and butterscotchy, which is my favorite.
Serving Suggestions
I think of beaten coffee as a breakfast or brunch treat, so serve with delicious breakfast foods.
Please, please have a big mug of whipped coffee and a big old piece of quiche.
Maybe some cinnamon coffee cake, a breakfast sandwich made on homemade whole wheat English muffins, or, since coffee goes so well with chocolate, consider serving a big old slice of my chocolate stout cake with a side of Indian cappuccino.
Questions?
It would be so helpful to me and to other readers that, when you make a recipe, you rate it and leave a comment. Whether it's a recipe or an informational post, your feedback helps others decide if the post is helpful or if the recipe works as advertised.

If you could leave a star rating, that would be very helpful. Thank you for being here!
Let's beat some coffee, shall we?
Beaten Coffee (Indian Cappuccino
If you love fancy coffee but hate the price tag or having to get dressed to go to the coffee shop, you're going to love beaten coffee. Rich, thick, smooth, and foamy like a delicious latte or cappuccino, but made with instant coffee. You won't believe how good it is!
Ingredients
1

Tablespoon

instant coffee

1

Tablespoon

granulated sugar

1

Tablespoon

water

1 ½

cups

whole milk
Instructions
Put the instant coffee and sugar into a large, sturdy mug.

Start adding the water, about 1/2 teaspoon at a time, beating madly in between each addition with a teaspoon. Once all the water is incorporated, the mixture will be very thick, smooth, and glossy, like a shiny meringue.

Heat the milk until it is steaming. Froth with your favorite frother, or just use a whisk.

Pour the milk into your mug. Wait a moment to let the beaten coffee sort of melt into the mug. Stir. Enjoy every sip.
Did You Make Any Changes?
Notes
You can scale this recipe and make enough for 4 or even 6 cups of beaten coffee "concentrate" at one time. Just use a heaping spoonful per cup and store the rest in the fridge until you're ready for more!
Nutrition
Serving:
1
mug
Calories:
71
kcal
Carbohydrates:
8
g
Protein:
3
g
Saturated Fat:
1
g
Cholesterol:
9
mg
Sodium:
40
mg
Sugar:
7
g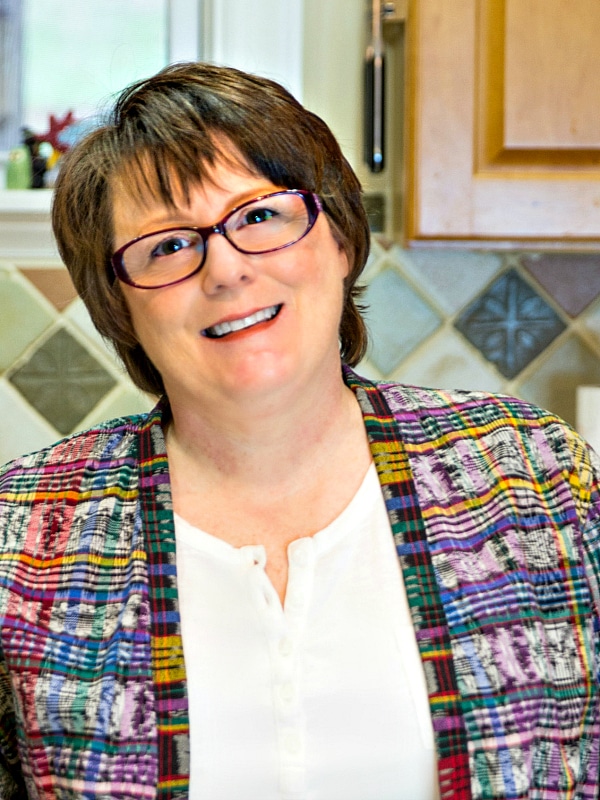 What are my qualifications to teach you baking and pastry? As a former working pastry chef and special educator, I marry my passions for both teaching and for baking into explaining techniques, methods, and developing the best possible recipes. For more info, you can read more about me.
If you'd like to receive new recipes and the occasional newsletter, I'd love for you to sign up for my Inbox Pastry Chef.
Thanks so much for spending some time with me today.
If you do give whipped coffee a try, (Indian Cappuccino, soft coffee and other aliases) please let me know what you think.
Take care, and have a lovely day.