Pastry cream is a basic staple in the bake shop. Think of it as a thick vanilla pudding. Then consider lightening it by folding in some whipped cream. Or steeping some nuts in the milk for a day or two before starting. Set it more firmly with some gelatin. Possibilities are endless. Fill a donut. Fill a tart shell and layer on some fruit. Fill a cake. Have a ball.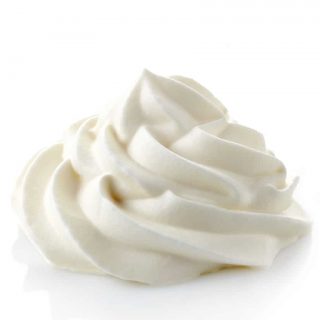 Pastry Cream
The basis of many fillings in classical French patisserie, and a wonderful filling all on its own, pastry cream is a staple of the pastry kitchen.
Ingredients
1

quart

whole milk

8

oz

. sugar

, divided

½

teaspoon

salt

*1 vanilla bean

4

whole eggs

1.9

oz

. corn starch

(fussy, but trust me)

2

oz

. butter

(unsalted, please)
Instructions
In a heavy-bottomed saucepan, cook milk, half the sugar, salt and split and scraped vanilla bean until just below a boil.

In a bowl, whisk together the eggs, corn starch and the other half of the sugar.

Temper the milk into the egg mixture and then put everything back on the stove over medium heat. Cook, stirring constantly and quickly, until the mixture has come to a boil, boiled for two minutes, and has gotten very thick. If you undercook it, it will taste like raw starch and not be completely smooth on the palate, so make sure it's good and cooked.

Whisk madly and constantly, and be careful because thick boiling stuff can bubble up and burn you.

Remove from heat and strain this very thick mixture into a clean bowl. Stir in the butter (and other flavorings) until melted. Put a piece of plastic wrap directly on the surface of the pastry cream and chill.
Did You Make Any Changes?
Notes
*It's not the end of the world if you don't have a vanilla bean. Just leave it out and stir in 1 teaspoon or so of vanilla, or the flavoring of your choice, along with the butter. To make chocolate pastry cream, strain the finished cream over 8 ounces (more or less to taste) of finely chopped bittersweet or semisweet chocolate. Stir until completely combined and smooth.
Make sure to boil the mixture for a full 2 minutes, or it will weep and loosen up upon cooling.
To make the chocolate even more intense, sift an ounce of dark cocoa powder together with the cornstarch.
Chocolate pastry cream will be a bit firmer when chilled because of the chocolate.
Nutrition
Calories:
289
kcal
Carbohydrates:
40
g
Protein:
6
g
Saturated Fat:
6
g
Cholesterol:
108
mg
Sodium:
278
mg
Sugar:
34
g