There is nothing like a plate or bowlful of comforting noodles when you are in need of an easy, homey meal. This recipe is an easy take on the Italian classic cacio e pepe (cheese and pepper). A short ingredient list and easy prep make this simple pasta recipe one to keep in your back pocket.

You may also enjoy my creamy pasta sauce. It's also easy to make and incredibly tasty.
For ease of browsing, check out all my pasta recipes. Thanks for stopping by!
Why This Recipe?
For one, it's easy to make. And if you're like me, you already have everything you need to make it.
It's also ready in almost no time at all. It takes longer to boil the water than it does to actually make the dish.
This recipe relies on the emulsification of the water and oil with the help of the starch in the cooking water. The creaminess is what makes these truly comforting noodles.
The flavoring is what I like, but you are welcome to use any combination of seasonings you enjoy and have on hand.
Doubling the Recipe
It's very easy to double this recipe. Just cook an entire pound of pasta and increase all the other ingredients to your liking.
Make It A Meal
I just sit all alone and eat this right out of the pot sometimes, but if you'd like to turn it into a full-fledged meal, add this strawberry spinach salad as a side in the spring time, this stacked heirloom salad in the summer, or this fresh citrus salad in winter.
Storing
I have literally never had to figure out what to do with leftovers, but if you have some of these noodles leftover, just refrigerate them in a covered bowl.
You can reheat in the microwave or on the stove top over medium heat.
You could also use a bunch of your leftover to make a spaghetti pie. I have a recipe on the site I make with bucatini, (bucatini pie) but any long shape will work. You'll just need some eggs and additional cheese and you'll be in business. Leftover noodles never had it so good!
I really hope you love these noodles, you guys!
It would be so helpful to me and to other readers that, when you make a recipe, you rate it and leave a comment. Whether it's a recipe or an informational post, your feedback helps others decide if the post is helpful or if the recipe works as advertised.

If you could leave a star rating, that would be very helpful. Thank you for being here!
Thanks, and enjoy!
Comforting Noodles Recipe
I hesitate to call this comforting noodles pasta dish a recipe. I've been making this forever. I hope you find it as comforting as I do. Enjoy!
Ingredients
8

oz

long pasta–spaghetti

bucatini, linguine, etc

½

cup

reserved pasta cooking water

2

T

extra-virgin olive oil

¼

teaspoon

freshly ground black pepper

¼

teaspoon

pepper flake

1

teaspoon

Italian seasoning

crushed in the palm of your hand

1/4-1/2

teaspoon

garlic powder

1

teaspoon

lemon pepper

¼

cup

Parmesan cheese

green can is fine
Instructions
Cook the pasta in well-salted water until al dente. Drain, reserving 1/2 cup pasta cooking water.

Return pasta to the pot and add reserved water and the olive oil along with the pepper, pepper flake, Italian seasoning, and garlic powder.

Bring to a boil, stirring constantly but as gently as you can to keep from breaking up the pasta.

Stir until the pasta is evenly coated with the spices and the water and oil have cooked down to a creamy, thick sauce that coats the noodles.

Off the heat, stir in the Parmesan cheese.

Serve with additional Parmesan or pepper and maybe some freshly chopped herbs, if desired.
Did You Make Any Changes?
Nutrition
Serving:
1
g
Calories:
725
kcal
Carbohydrates:
111
g
Protein:
24
g
Fat:
20
g
Saturated Fat:
4
g
Polyunsaturated Fat:
14
g
Cholesterol:
11
mg
Sodium:
689
mg
Fiber:
6
g
Sugar:
3
g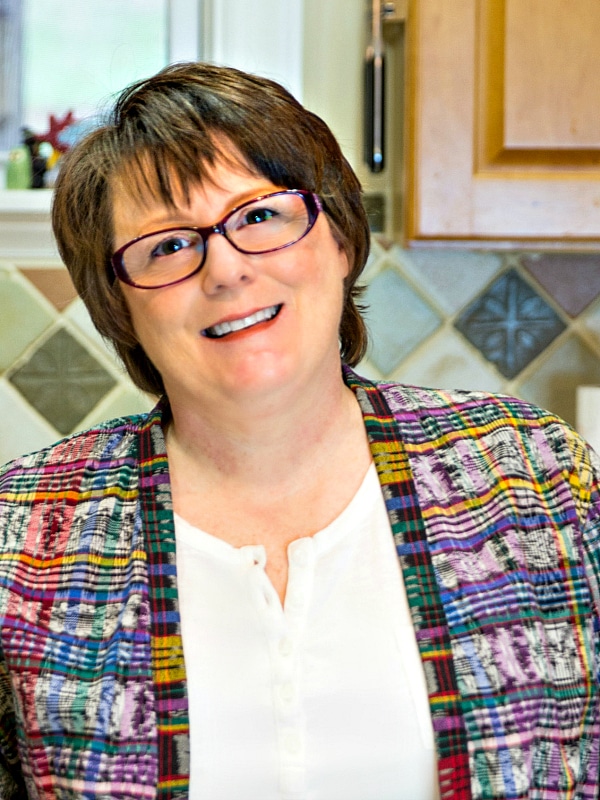 What are my qualifications to teach you baking and pastry? As a former working pastry chef and special educator, I marry my passions for both teaching and for baking into explaining techniques, methods, and developing the best possible recipes. For more info, you can read more about me.
If you'd like to receive new recipes and the occasional newsletter, I'd love for you to sign up for my Inbox Pastry Chef.