India's answer to ice cream, strawberry kulfi is creamy, dense, and slow to melt. My strawberry rose version brings a floral element that pairs nicely with the strawberry.

This is a traditional, long-cooking kulfi base, but I also give you a shortcut if you don't want to do a lot of cooking. Either way, you'll love this recipe.

If you are a fruit ice cream fan, you may also enjoy my passion fruit ice cream, sour cherry ice cream, or blueberry lemongrass ice cream.

For ease of browsing, don't miss all of my ice cream recipes in one place. I have a lot you may enjoy!
What Is Kulfi?
Kulfi is India's answer to ice cream, predating American styles of ice cream by centuries.
Since it is not churned, it's a nice alternative if you don't have an ice cream churn.
It also has a very low moisture content, so the resulting frozen treat is dense, creamy and slow to melt.
If you were to purchase kulfi out in the markets in New Delhi or Mumbai, for instance, they would most likely be formed in these molds you see below.
You can actually purchase (affiliate) kulfi molds on Amazon if you'd like to.
Note that kulfi molds don't have a place to put a stick, so they aren't popsicles. Kulfi is unmolded onto a plate or serving dish.
Making Them Into Popsicles
You can mold your kulfi in regular popsicle molds, if you'd like.
You can also mold them in paper cups, let them freeze partially and then insert a popsicle stick into the mixture.
Allow them to freeze completely, then you can just peel away the paper cup.
Because we didn't have popsicle molds at home, this is always how we made our own popsicles.
What If I Don't Have Kulfi Molds?
My friend Anshie told me that she often makes kulfi in a loaf pan and then slices it to serve.
I also looked at the kulfi recipe on her site and saw that she has also frozen them in wine glasses.
It seems that traditional presentations aren't as critical when you're making kulfi at home, so I chose to mold some of mine in ramekins while I poured others into small cocktail glasses.
According to all I read from Anshie's site and others, the base is the most important part of the kulfi.
The Traditional Base
Traditionally, kulfi is made by slowly reducing milk and sugar over low heat, sometimes with additional milk solids added for richness.
The recipe I worked from called for additional thickening using corn starch, so you could even consider kulfi to be related to a no-churn Sicilian gelato.
Traditional Flavors
Some of the most popular flavors of kulfi are mango, rose, cardamom, and pistachio.
I kept the traditional rose flavor and added chopped pistachios as a garnish, both for crunch, flavor, and eye appeal (the pink and green are so pretty together.)
I used a traditionally American flavor, strawberry, to make this kulfi more accessible to American palates. And that's how strawberry kulfi with rose was born!
Bringing It All Together
My base recipe came from Vidya Lakshmi's blog, Vidya's Cooking.
Her recipe included a helpful video that I watched twice.
From there, I sort of went my own way, making a simple cooked strawberry sauce and adding rosewater to it to get the flavor I wanted: Strawberry Rose.
I also took Anshie's advice and folded in some very softly whipped cream to my finished base+sauce.
She promised that if I added whipped cream, that my kulfi would rock, and I think she's correct. It does rock.
What Does It Taste Like?
It's dense, and creamy. It's not even a bit icy.
It's a gorgeous pale pink that looks especially lovely with the chopped pistachios as a garnish.
I can taste the caramelized milk solids that took so long to develop, and the finished dish is the perfect sweetness even though the base alone is almost tooth-achingly sweet.
Unmolding
Of course, you can serve your kulfi in dishes, but you can also unmold them to serve on plates.
To unmold, dunk your ramekin (or whatever you molded your guys in) into hot water for a few seconds. Then invert onto a small plate and give it a few hard shakes until you hear the kulfi clear the mold.
Then just lift your ramekin off.
More Kulfi Resources
Intrigued by kulfi? Here are some more resources for you:
Make It a Meal
Kulfi is an Indian street food treat, so other street food would be a great way to round out a meal ending with strawberry kulfi.
Kabobs are a great way to go. Consider this flavorful Persian Chicken Kabob or stay closer to Indian flavors with chicken shawarma kabob.
As far as side dishes go, the quintessential portable side is corn on the cob. You may like my sweet tea roasted corn on the cob, or try Elotes. There's a reason why it's so popular in Mexico (spoiler: it is delicious!)
A Note About Measurements
For convenience, consistency, and accuracy, almost all my recipes are written by weight, either in ounces and/or grams, even the liquids.
I strongly encourage you to purchase a kitchen scale and learn to use it.
This is the one I used for years. I love it and highly recommend it:
Best for Home Use
Escali Primo Digital Food Scale
Don't let its small price and small size fool you. The Escali Primo is an accurate and easy-to-use food scale that I have used for years. It's easy to store, easy to use, has a tare function, and easily switches between grams and ounces/pounds for accurate measurements.
This is an affiliate link which means I earn from qualifying purchases. Your price is unaffected.
It would be so helpful to me and to other readers that, when you make a recipe, you rate it and leave a comment. Whether it's a recipe or an informational post, your feedback helps others decide if the post is helpful or if the recipe works as advertised.

If you could leave a star rating, that would be very helpful. Thank you for being here!
Strawberry Kulfi with Rose
This strawberry kulfi is India's dense, creamy, slow-melting answer to churned ice cream. If you've never had it before, you are in for a treat.

The flavor combination of strawberry and rose brings together both American and Indian flavors.
Do use a scale to make this.
Ingredients
For the Base
3 ¼

cups

whole milk

1

packet powdered dried milk

enough to make 1 quart (about 1/2 cup)

2

cups

granulated sugar

heavy pinch of kosher salt

2

Tablespoons

rice flour or corn starch dissolved in 2 Tablespoons cold water until there are no lumps
For the Strawberry Rose Puree
1

pound

16 oz strawberries, washed and topped

pinch

of salt

rose water

to taste. I used about 1 teaspoon

2-3

drops red food coloring

optional
To Finish
12

oz

by weight kulfi base (you will have some leftover. Use it to make another flavor of kulfi)

12

oz

by weight strawberry rose puree

12

oz

by weight heavy cream

rose water to taste

if necessary. I used about 1/2 teaspoon
Garnish
8-10

strawberries

washed, topped, hulled and cut into small dice

1-1 ½

Tablespoons

sugar

pinch

of kosher salt

a couple of grindings of black pepper

optional

Chopped pistachios

(I used dry roasted)
Instructions
For the Kulfi Base (See Notes for a shortcut)
In a wide, heavy-bottomed sauce pan, combine all the base ingredients except for the starch/water slurry.

Heat over medium heat, stirring very frequently, until the mixture just comes to a boil.

Reduce the heat to maintain the merest simmer and reduce the mixture by about one half. This took me about 2 hours. Stir very frequently to prevent sticking and scorching and keep the heat low. Thick "cream" will form on the top in between stirrings. Whisk that back into the mixture.

Once the milk has reduced by half and is a very pale caramel color–just a bit more caramelized looking than sweetened condensed milk (which is honestly pretty much what you're making), whisk in the starch slurry, bring to a boil and whisk constantly for about 10 seconds just to thicken the mixture even more.

Strain into a bowl and set aside to cool to room temperature.
For the Strawberry Rose Puree
Toss the strawberries and salt into a sauce pan. Cook over medium-low heat until the juices start to release. Mash the strawberries as they cook with a potato masher or just crush them against the sides of the pan with a spoon.

Once the mashed strawberries come to a boil, reduce the heat and simmer for about ten minutes, just to reduce slightly. Puree the strawberries in a blender or with an immersion blender.

Strain through a fine-mesh strainer to get rid of all the seeds. Whisk in the food coloring, if using (I did since my strawberry puree wasn't a gorgeous deep red)

Set aside to cool to room temperature.
To Finish
Once the two mixtures have come to room temperature, measure out 12 oz of the base into another bowl.

Whisk in the strawberry puree (you should have just about 12 ounces, so use it all).

Whisk the whipping cream until it reaches the ribbon stage. You want it to be thick but not holding peaks.

Thoroughly fold the whipped cream into the strawberry-rose-base mixture. Taste and add a bit more rose water if you think it needs it.

Ladle or pour into whatever molds you like. You can even use popsicle molds.

Freeze at least six hours.
For the Garnish
Combine the strawberries with the sugar, salt and pepper (if using). Allow to macerate for two hours in the fridge.
To Unmold (if you're unmolding)
Dip the molds into warm water for about 20 seconds.

Run a thin spatula or knife around the inside of your molds to loosen them.

Place a small plate on top of your mold. Flip the two over and shake firmly a couple of times. You should be able to hear when the kulfi drops onto the plate. Carefully remove the mold.

Serve with some macerated strawberries and a sprinkle of the pistachios
Did You Make Any Changes?
Notes
While it seems like a ton of steps, you can make the base one day, the strawberry puree the next and then finish it on the third day.
I made the base and the puree on the same day, mixed them together and let them hang out in the fridge for two days before whipping the cream and freezing the kulfis.
So, while it may be a bit complicated, you can absolutely space out the steps to fit your schedule.
Shortcut:
Substitute 1 can sweetened condensed milk for the milk base. Your final kulfi will not taste as rich and "milky" as if you cook a base with additional powdered milk in it, but it will save you some time!
Nutrition
Serving:
6
oz
Calories:
507
kcal
Carbohydrates:
87.5
g
Protein:
9.4
g
Fat:
15.6
g
Saturated Fat:
9.4
g
Cholesterol:
56
mg
Sodium:
220
mg
Fiber:
1.5
g
Sugar:
82.7
g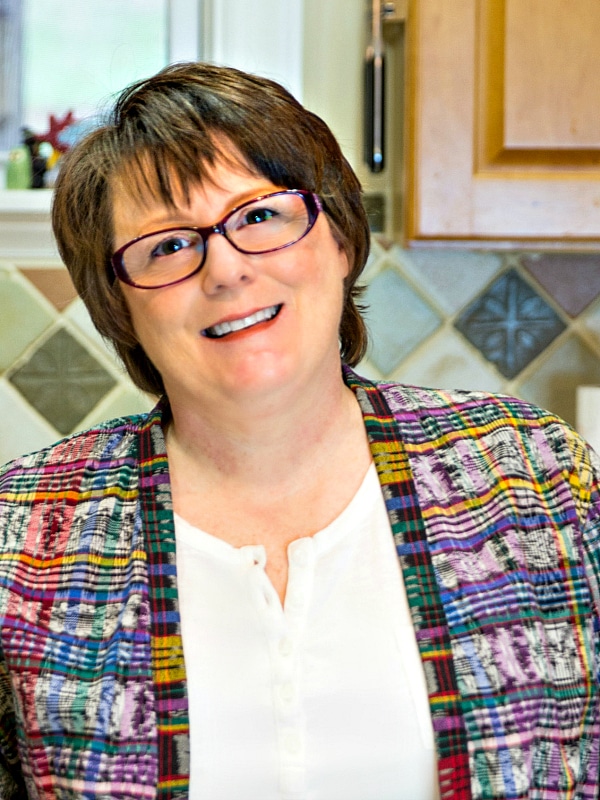 What are my qualifications to teach you baking and pastry? As a former working pastry chef and special educator, I marry my passions for both teaching and for baking into explaining techniques, methods, and developing the best possible recipes. For more info, you can read more about me.
If you'd like to receive new recipes and the occasional newsletter, I'd love for you to sign up for my Inbox Pastry Chef.
Thanks so much for spending some time here today.
Take care, and have a lovely day.