Here is a fantastic cheesecake recipe for you try, a pumpkin butter Japanese cheesecake with a pumpkin-spiced tangerine curd. Yummy pumpkin spice and tangy citrus. A match made in heaven.

For ease of browsing, here are all of my cheesecake recipes.

Another unique cheesecake recipe you might be interested in is my roasted corn cheesecake.
I was intrigued by a light, airy cheesecake I saw on line last August. I commented on it, and the original baker, Casey Ching told me to let her know when I made it. I said that of course I would. And that was ages ago.
Just because I didn't make light and airy Japanese Cheesecake immediately didn't mean that the idea wasn't percolating in the back of my mind. Every few months, I'd go back to that original post and give a happy sigh because I knew that one day, when I had the right inspiration, I'd go for it.
The inspiration that I'd been waiting for came to me in the form of a jar of pumpkin butter made by my dear, talented friend Wendy Read of Sunchowder's Emporia. Her jams, butters, preserves and pickles are just the best. She uses a French technique to gel the fruit so that her jams do not contain pectin. They are intensely flavored and sexily spreadable, and the flavor combinations are sophisticated and delicious.
The Beloved and I drove down to Florida a couple of weekends ago to visit a dear friend of his who is battling a brain tumor. We had a great visit with him, and we were also able to meet Wendy for brunch. Being the thoughtful human she is, she brought us a jar of her pumpkin butter made with tangerine juice and crystallized ginger along with a couple of other sample jars of butters and an 8 oz jar of candied jalapenos she calls Rootin' Tootin' Cowboy Candy. While everything was delicious, and I have plans for the jalapenos, the pumpkin butter of course wanted to be in a dessert. So I let it.
What is Japanese Cheesecake?
Making a Japanese cheesecake is fairly similar to making an American-style cheesecake with the notable exception of the eggs. In an American cheesecake, you mix in the eggs, one at a time. With a Japanese (or souffle) cheesecake, you separate the eggs and whip up a meringue with the whites that you then fold into the batter before baking. Japanese cheesecakes are also less sweet than American cheesecakes.
I used Casey's base recipe, pretty much. Rather than using the called for 100g of cream, I substituted the pumpkin butter. I adjusted the sugar accordingly and also added a healthy pinch of pumpkin pie spice to the mix. The texture of the baked cheesecake is simultaneously melting and airy, an excellent combination as far as I'm concerned.
To complement the lightly pumpkin-tangerine cheesecake, I made a pumpkin-spiced tangerine curd based on Jennifer Farley's (Savory Simple) recipe for Orange Curd. I added some salt, used both tangerine and lemon zest and juice and cut back somewhat on the corn starch since my curd didn't need to be firm enough to fill cupcakes with. I love the proportion of ingredients in Jennifer's recipe, and the combined whole egg and egg yolks make for a rich, but not too rich, curd. I think you'll really like it. Make the whole recipe even though it makes more than you need for the cheesecake. You will find lots of ways to enjoy it, I promise.
It would be so helpful to me and to other readers that, when you make a recipe, you rate it and leave a comment. Whether it's a recipe or an informational post, your feedback helps others decide if the post is helpful or if the recipe works as advertised.

If you could leave a star rating, that would be very helpful. Thank you for being here!
And now, without further ado, I give you Pumpkin Butter Japanese Cheesecake with Pumpkin Spice Tangerine Curd.
Pumpkin Butter Japanese Cheesecake with Pumpkin-Spiced Tangerine Curd
The curd recipe makes about 2 cups of curd, and you will only need about a cup for Pumpkin Butter Japanese Cheesecake with Pumpkin-spiced tangarine curd. Use the extra for whatever you want. Spread it on biscuits or toast. Make wee tartlets. It would also make a lovely gift. Cake recipe inspiration post from Bake My Meal. Curd recipe inspiration from Savory Simple.
Ingredients
For the Cheesecake
8

oz

1 block cream cheese, at room temperature

40

grams

about 1 1/2 Tablespoons softened butter

¼

teaspoon

fine sea salt

¼

teaspoon

pumpkin pie spice

3

egg yolks

100

g

about 3 1/2 oz Sunchowder Pumpkin Butter made with Tangerine juice*

1 ½

Tablespoons

Grand Marnier

(or other orange liqueur)

40

g

about 1/3 cup all purpose flour

3

egg whites whipped with 60 g

(about 2 oz) granulated sugar
For the Tangerine Curd
Zest from 3 tangerines and 1/2 lemon

12

tangerines or clementines

peeled and separated into sections with as much of the white pith removed as you can

½

oz

freshly squeezed lemon juice

7

oz

granulated sugar

2

whole large eggs

3

large egg yolks

1 ½

Tablespoons

4 1/2 teaspoons corn starch

½

teaspoon

pumpkin pie spice

¼

teaspoon

kosher salt

4

oz

cool butter

cubed
Instructions
For the Cheesecake
Prepare an 8″ springform pan by lining the bottom with a round of parchment and the sides with a strip of parchment. Spray with pan spray and set aside. Wrap the outside of the pan well with two layers of heavy-duty aluminum foil.

Set an oven rack in the center of your oven. Place a pan large enough to hold your spring form with at least 1″ all the way around on the rack. Preheat your oven to 325F and put a kettle of water on to heat.

Whip the cream and butter together until very light and fluffy.

Add the salt and pumpkin spice and continue to beat until well combined, scraping the bowl as necessary.

Add the yolks, one at a time, and mix until completely combined.

Beat in the pumpkin butter and Grand Marnier, scraping bowl as necessary.

Sift the flour over the cream cheese mixture and fold it in.

In a clean bowl, whisk together the egg whites and sugar until you have a lovely, glossy meringue that holds medium-stiff peaks. You can do this by hand or wash your mixer bowl really well and use your stand mixer.

Stir about a third of the meringue into the batter to lighten it, then fold in the rest until there are no streaks.

Scrape the batter into the prepared pan and smooth the top.

Place the cheesecake in the larger pan, pour hot water into the pan to a depth of about 1″.

Bake for about 20 minutes.

Turn the heat down to 275F and continue to bake until the cheesecake is puffed, fairly firm when pressed and light golden brown. A tester inserted into the center of the cake should come out clean.

Remove the cake from the oven and let cool at room temperature. Then cover and chill until ready to serve.
For the Curd
Place the tangerine and lemon zest in a small, heavy-bottomed saucepan.

Put the clementine segments in your blender and blend on low speed until you have a thick juice.

Strain through a fine mesh strainer. You want 8 oz. If you end up with a bit more than 8 oz, drink it as a treat.

Pour the tangerine juice into the pan along with the sugar, eggs, egg yolks, corn starch, pumpkin pie spice and salt.

Cook over medium to medium-high heat, whisking constantly, until the mixture thickens and comes to a boil.

Allow to boil 10-15 seconds, still whisking.

Remove from the heat, and whisk in the butter, a piece at a time, until it is all incorporated.

Strain through a fine mesh strainer into a bowl. Cool for about 30 minutes on the counter.

Press plastic wrap directly on the surface of the curd and refrigerate until cold.
To Serve
Spread about 1/3-1/2 cup curd evenly over the top of the cake.

(optional) Use a microplane to zest a bit of tangerine zest on top of the curd.

Cut slices with a hot knife, wiping the blade clean between slices.

Serve with more curd, if desired.
Did You Make Any Changes?
Notes
*If you use a different pumpkin butter, you may need to adjust the sugar. I didn't add any sugar to the batter except for what I used in the meringue. With another butter, you may have to add a tablespoon or so of sugar to the batter.
I really love the texture of this cake, and I also love that it was sort of a group effort. Many thanks to Casey Ching for the original inspiration, and of course to Wendy for the pumpkin butter and to Jennifer for the orange curd recipe. Thanks very much for spending some time with me today. Have a lovely day, and enjoy your throwback Thursday.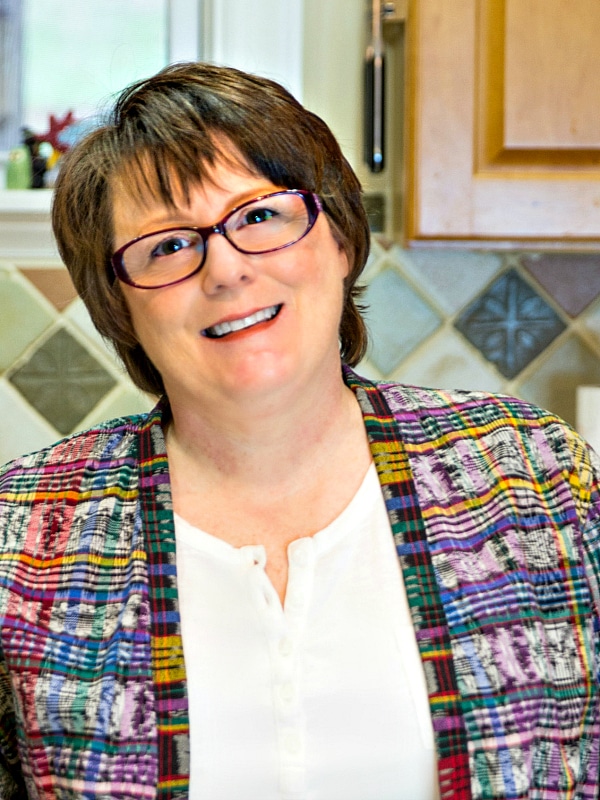 What are my qualifications to teach you baking and pastry? As a former working pastry chef and special educator, I marry my passions for both teaching and for baking into explaining techniques, methods, and developing the best possible recipes. For more info, you can read more about me.
If you'd like to receive new recipes and the occasional newsletter, I'd love for you to sign up for my Inbox Pastry Chef.