Most Recent Update:
Whether you call this baked French toast and serve it for brunch or you call it bread pudding and serve it for dessert, you should make this chocolate glazed doughnuts bread pudding at your earliest convenience. While many folks enjoy their doughnuts with a cup of coffee, I flavored the custard with espresso powder so you can get coffee flavor in every doughnutty bite, no dunking necessary!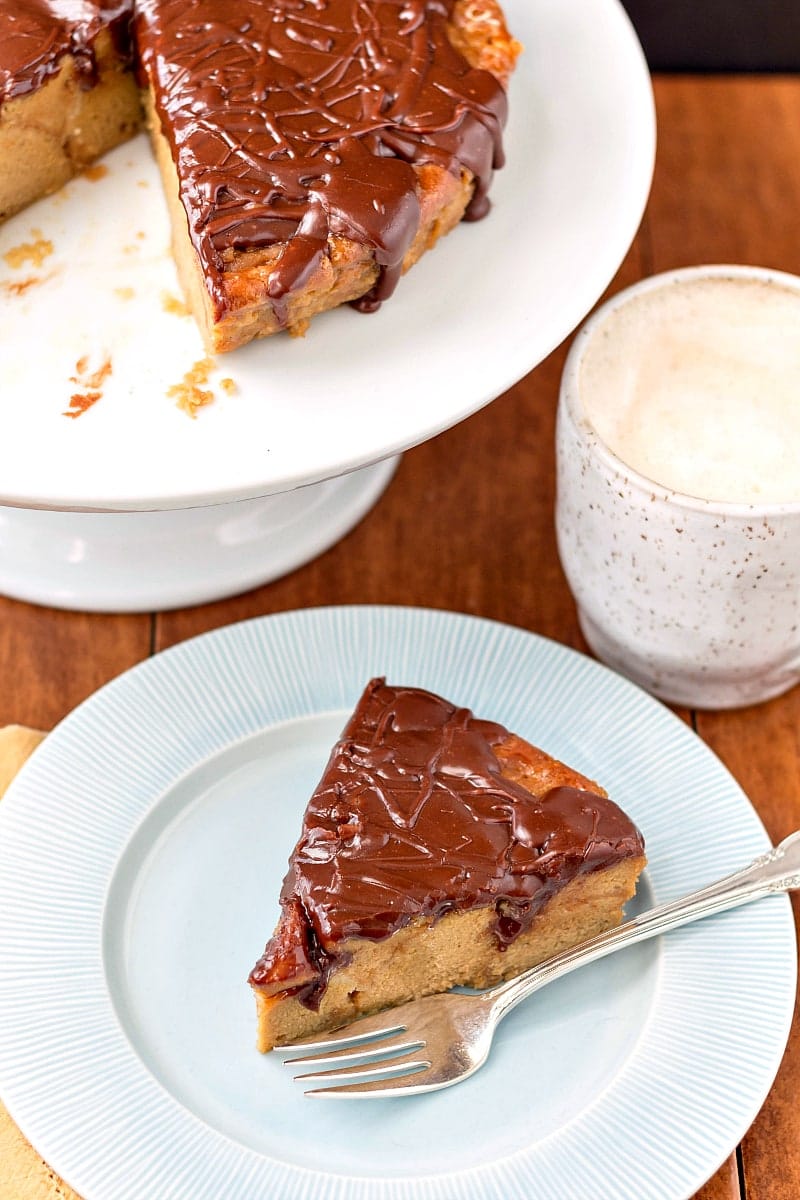 As a North Carolina girl, I grew up eating Krispy Kreme doughnuts. Their plain glazed doughnuts are perfect in every way. I don't like them hot, so I was never sucked in by the Hot Doughnuts Now sign glowing in their front window, but I do love them fresh. The glaze is so thin and smooth you can barely see it until it shatters when you take a bite. The fried dough beneath is pillowy and soft. Perfect, indeed.
Perfect does not last, though. There is nothing sadder than a day-old Krispy Kreme, unwanted at the peak of its perfection and left to get hard, sticky and sad. Fortunately, a stale glazed doughnut is a sponge that we can use to soak up delicious custard and then bake–or pan fry, for that matter.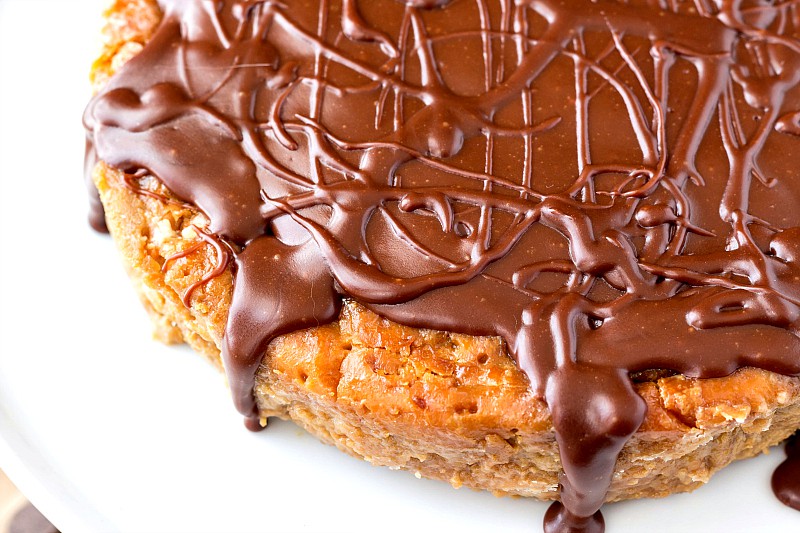 If you find yourself with a dozen fresh doughnuts on hand, eat them immediately. And if you happen to find yourself with a dozen stale doughnuts on hand, please turn them into chocolate glazed doughnut bread pudding. And flavor the custard with coffee. Because coffee and doughnuts go together like peas and carrots. Like peanut butter and jelly. Like Forrest and Jenny.
Are you ready?