I grew up eating pimento cheese. My mom–all the moms in the neighborhood went through a phase–even used to make it in their shiny new food processor. I've jazzed up this particular pimento cheese recipe to make it a little bit spicy and a little bit smoky. And a whole lot of delicious!

For us, it's a must-make whenever we go on vacation or are at home and need a little smackerel. Need other beach smackerels? Mac & cheese is always welcome vacation food.

For ease of browsing, you can find all my appetizer recipes in one place. Thanks so much for visiting!
Watch my pimento cheese recipe web story here.
Beach Snacks!
This Pimento cheese recipe has become a preferred snack whenever we visit The Outer Banks in NC.
It's easy to make, and it's easy to make a ton of it.
Plus it doesn't require any special equipment except for maybe a cheese grater.
Since it requires so little equipment, it's easy to make almost anywhere you go on vacation, especially if you're renting a cabin or house that has a reasonably well-stocked kitchen.
Is There One Right Way to Make?
There really isn't. At its most basic, you can make pimento cheese with shredded cheese, mayo, and diced pimentos, but from there, the sky is the limit.
Even though there really is no one way to make this classic southern spread (or dip), I think this version is pretty excellent.
Regardless, here are some ideas for additions you might enjoy:
What Else Can I Put in My Pimento Cheese?
Crumbled bacon (or try swirling in some spicy bacon jam)
Prepared horseradish
Celery seed (one of my favorite additions)
Cream cheese (mixed with some mayonnaise for a super creamy version) Cream cheese also makes it "moldable" as you'll see in my pimento cheese spread recipe for Halloween.
Mustard powder (just a touch for me, but you do you)
Spice blends such as Old Bay or Tony Chachere's
Hot sauce (Tabasco, sriracha, etc)
Garlic powder, onion powder, etc.
Sweet pickle juice or a little bit of sugar
Liquid Smoke
Add everything to taste.
The beauty of this traditional Southern specialty is that you can add everything to taste.
Don't like an ingredient? Leave it out.
Really like an ingredient? Add extra.
How to Make My This Recipe
Here are the ingredients I used to make my pimento cheese–note I rarely make it the same way, but this is a solidly excellent spicy version.
If you like yours less spicy, I'll offer substitutions.
Extra-sharp cheddar: If you don't love super-sharp cheese, use regular sharp or medium
Habanero cheddar: For less spice, use more cheddar, Colby jack, regular Monterrey jack, or pepper jack which is much milder than habanero cheddar
Mayonnaise: I love Duke's. Use your favorite mayo
Diced pimentos: Also more correctly spelled "pimiento," the little glass jars full of small red bits are ubiquitous in the south. If you can't find them, get a jar of roasted red peppers or fire-roasted red peppers and chop them up
Diced pickled jalapenos: If you don't want yours spicy, substitute with more pimento. Chopped pepperoncini would also make a lovely substitution
Juice from pickled jalapeno: For a less spicy option, use apple cider vinegar. You could also use sweet pickle juice
Hot honey: You only need a couple of teaspoons to balance the sauce. Sub plain honey, brown sugar, or granulated sugar for a less spicy version
Ground chipotle or ancho pepper: Omit entirely for less spice, or take the opportunity to add a different flavor by substituting any mixture of garlic powder, Old Bay, celery seed or seasoned salt that you like
salt: If you use a seasoning salt (above), you may not need the salt, so mix everything together and then taste before adding salt if you think it needs it
Procedure
Y'all, this is an easy recipe to make.
Grate your cheese, either with a box grater or using the shredding disc on a food processor.
Dump the cheese into a large bowl.
Add the rest of the ingredients, and stir well to combine.
Refrigerate for a few hours to let the flavors mingle. Stir again before serving.
What is the Best Mayonnaise for Making Pimento Cheese?
This might be a controversial response to this question, but use your favorite mayonnaise.
If you grew up on Duke's, use it. Ditto for Hellman's. Use your favorite.
Personally, I'm on Team Duke's but I won't fight you over the type of mayo you use.
Tips and Tricks
There aren't a ton of tricks to making pimento cheese, but here are a couple to help you get the best results.
Grate the cheese cold, straight from the fridge. Room temperature cheese is too soft and will be hard to grate.
Don't stress. This is a very forgiving recipe, and I rarely even measure when I make it. At its most basic, pimento cheese is just grated cheese, diced pimento, and mayo, so the rest is really all about your own preferences. Have fun and put your own spin on it!
Can You Make Vegan Pimento Cheese?
Let me preface this by saying that I never have, but that doesn't mean that you can't.
If you're vegan, use shredded vegan cheese and Just Mayo, which is made without eggs.
Serving Suggestions
Let me count the ways you can eat this goodness!
So far with this batch, we've enjoyed it alone on crackers and then as a topping for a fried egg on one of my whole wheat English Muffins. Both ways? Excellent!
Here are some more ideas:
Spread on a sandwich
Scooped up with Ritz crackers (or spread on Ritz if you're fancy)
Heaped onto a juicy burger or smashed burger
Heated up under the broiler as a hot dip
Scooped up with tortilla chips
Stuffed inside arancini like these Pimento Cheese Stuffed Grits Arancini
Mix some with hard-boiled egg yolks to make pimento cheese deviled eggs
Spread onto celery sticks. Be fancy and alternate ants on a log with cheesy-stuffed celery sticks!
Questions?
It would be so helpful to me and to other readers that, when you make a recipe, you rate it and leave a comment. Whether it's a recipe or an informational post, your feedback helps others decide if the post is helpful or if the recipe works as advertised.

If you could leave a star rating, that would be very helpful. Thank you for being here!
Pimento Cheese Recipe
This pimento cheese recipe puts a zingy twist on a southern classic. If you're looking for a pimento cheese recipe with a bit of a kick, you've found it here!
Ingredients
1

pound

sharp or extra sharp cheddar cheese

shredded

½

pound

pepper jack cheese

shredded

1 1/2-2

cups

Mayonnaise

(preferably Duke's)

½

cup

diced red pimento

(jarred is fine)

½

cup

diced pickled jalapenos

sub more pimentos to make it less spicy

2

Tablespoons

apple cider vinegar or liquid from the jalapeno pepper jar

2

teaspoons

hot honey

honey, or brown sugar

1

teaspoon

chipotle powder

andcho chile, Old Bay, celery seed, etc

½

teaspoon

kosher salt
Instructions
Grate the cheese, either using a box grater or in a food processor fitted with the shredding disc.

Combine the shredded cheese and all the rest of the ingredients and stir well until completely combined.

You can eat it immediately, but it is better if you let it sit in the fridge for at least a few hours to let the flavors blend.

Enjoy!
Did You Make Any Changes?
Notes
Variations–Add any to taste
Crumbled bacon
Prepared horseradish
Celery seed (one of my favorite additions)
Cream cheese (mixed with some mayonnaise for a super creamy version)
Mustard powder (just a touch for me, but you do you)
Spice blends such as Old Bay or Tony Chachere's
Hot sauce (Tabasco, sriracha, etc)
Garlic powder, onion powder, etc.
Sweet pickle juice or a little bit of sugar
Liquid Smoke
There's really no wrong way to make pimento cheese, so make it with the ingredients you enjoy!
Nutritional information is based on 16 servings of about 2 ounces. Know that I can easily eat four times that much without blinking. Use your power wisely!
Nutrition
Serving:
1
g
Calories:
243
kcal
Carbohydrates:
2
g
Protein:
7
g
Fat:
23
g
Saturated Fat:
8
g
Polyunsaturated Fat:
14
g
Cholesterol:
35
mg
Sodium:
403
mg
Sugar:
1
g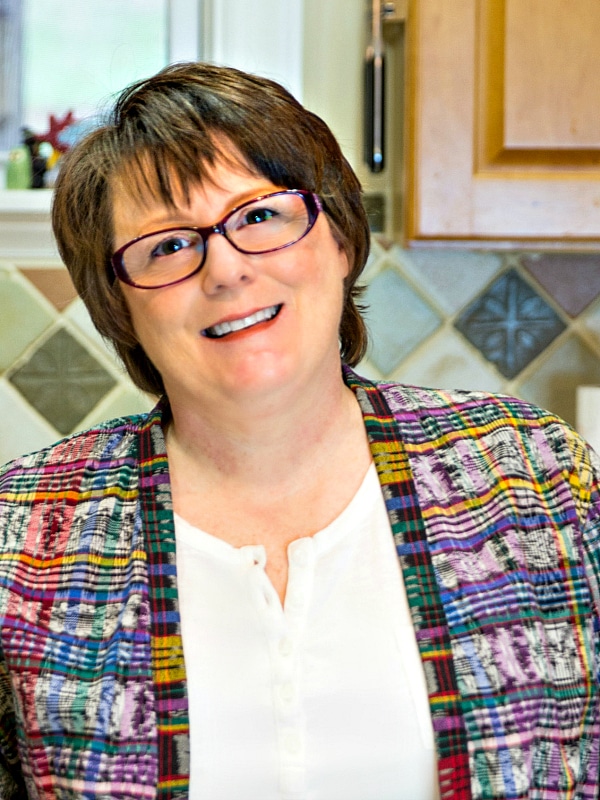 What are my qualifications to teach you baking and pastry? As a former working pastry chef and special educator, I marry my passions for both teaching and for baking into explaining techniques, methods, and developing the best possible recipes. For more info, you can read more about me.
If you'd like to receive new recipes and the occasional newsletter, I'd love for you to sign up for my Inbox Pastry Chef.
Really easy and straightforward. I think you'll like it!
Enjoy this spicy pimento cheese recipe, friends.
Thanks for spending some time with me today.
Have a lovely day.