This chocolate cheesecake pie was my brother's favorite pie, and he always requested it for his birthday dessert.

Read on to learn more about the wonderful person my brother Greg was and to get the recipe for his pie. It truly is delicious. Several people have contacted me to tell me they made it in his honor, and I am always so touched by these messages.

Enjoy this pie that is part cheesecake and part chocolate pie. And read about Greg, because as long as there are people to remember him and hear his story, he will live on.

For more cheesecake resources and recipes, please check out my Cheesecake Recipes page.
What Might Have Been
My brother would have turned forty-six today. I am certain that he would still be living in Charlotte, so we would have driven over and had a wonderful meal with my mom and dad, him and his wife and kids. We'd have played with his dogs—he surely would have had two or three—and checked out his newest gadgets.
He would have worshiped at the Apple alter. Or maybe he would have been an Android guy. Google Glass? He'd have loved it. He would have had the newest, most bleeding edge technology that he could hunt down.
Greg never had the chance to be the wonderful father and husband that I know he would have been. My brother only lived to see thirty-one birthdays, and he was sick for the last three that we celebrated together.
Closure? Is There Such a Thing?
We grew up in a household where if you didn't talk about the bad things and just pretended everything was copacetic, then things would be copacetic. We lived by The Law of Attraction's more pessimistic cousins, The Laws of Selective Attention and Willful Ignorance.
All during Greg's illness, we never discussed—or at least the two of us never discussed—the "what if you don't make it" scenario. We hung out on Friday nights, watching movies and listening to Guns N Roses. To this day, I cannot hear Paradise City without thinking of my brother and the whiplash I used to give myself doing the Axel Shuffle, whipping my head around and belting into one of the handles of Greg's nunchucks.
Even towards the end, when he no longer had the strength to tie his own shoes and his vision was deteriorating, we never had The Conversation.
Even when the head of the bone marrow transplant team stopped visiting him to see how he was doing because he was obviously going to be just another casualty along the road to better and more successful bone marrow transplants, a data point on a graph, we still talked about the future and ended every conversation with "I'll talk to you tomorrow."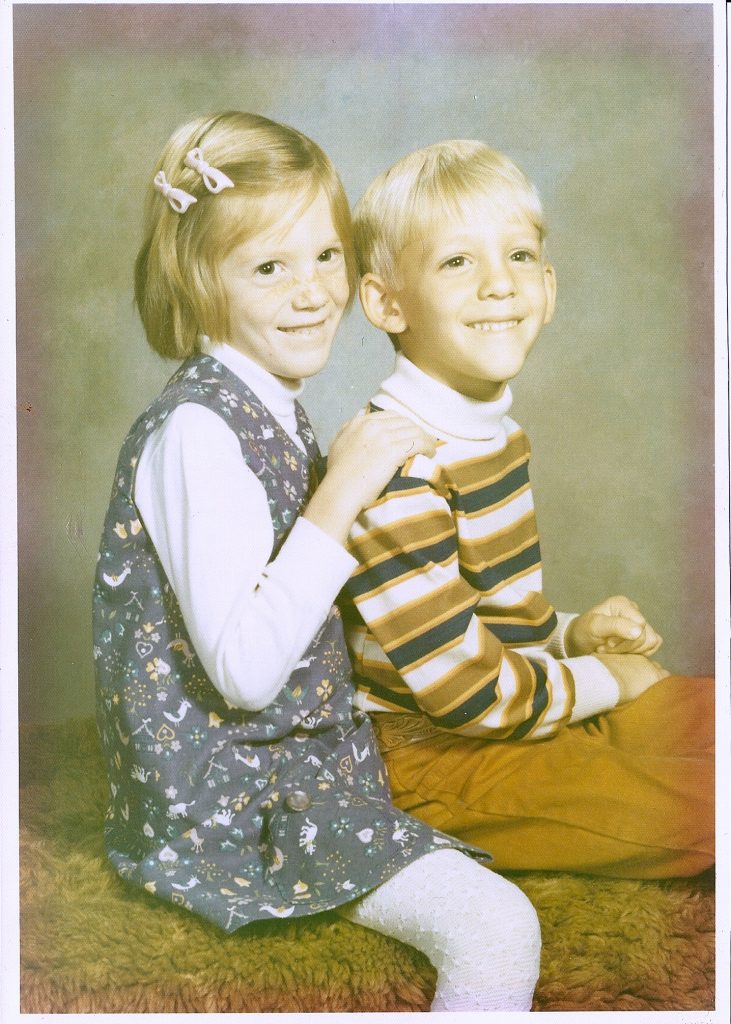 Were we being optimistic, or were we intentionally avoiding what was looming? I think the latter. Part of me wishes that we had had some closure.
A frank discussion, an exchanging of I love yous and a chance to say how much I would miss him when he was gone.
I would like to have that conversation locked away in my memory so I could take it out on occasion and look at it in the light.
The New Car
Just a short few months before he died, he bought a new car. We were all stunned and heartened by the apparent optimism that purchase signaled. His choice was between a sweet little BMW 325i and a Bonneville.
I scratched my head when he drove home the Bonneville, but once he was gone, it became obvious to me that he made his choice with my mom in mind. He must have known she wouldn't have felt comfortable in the small BMW, so he bought her car and broke it in for her.
She still drives that Bonneville. I think she always will. (Mom now drives an Elantra. She kept the Bonneville for years and years, but she finally let it go.)
I Was a Sister. I Am a Sister.
Driving back to my parents' house from the hospital on that last day, I remember so many good, Southern people were already at our house, chatting in hushed tones and waiting for us to come home so they could place aluminum foil-wrapped tins and trays into our hands along with the damp-eyed and heartfelt Oh we are so sorry's.
I found myself in a conversation with a few folks in which we quietly debated which was worse: someone cut down in an instant, or someone who lingers and whose life slowly leaks out, like water from a rusted bucket. We decided that neither way was good.
I found out later that those people had no idea who I was. I was Greg's sister for all of his 31 years. That is who I was.
That is still who I am, even after all this time.
The first few times I dreamed about my brother after he died, he had That Look about him. The simultaneously bloated and emaciated look of cancer patients on steroids. His hair was stubble. There was still a huge, sutured scar on one side of his head where the surgeons had gone in to try to understand why he was blind.
They never did find an obvious cause.
When I finally was able to dream past the shell of his illness and see Greg as he was before his diagnosis, I woke up smiling. And now, when I see him in dreams, he always looks as he did before I had to learn that BMT didn't mean Behavior Management Technician but Bone Marrow Transplant.
The vocabulary of cancer is learned quickly, and while numb, but that is another story which has nothing to do with food for the body or for the soul.
My Brother, the Self-Taught Cook
Greg was a great cook, and he helped me learn to cook. I hosted a huge dinner party in my little crack house of a duplex once for which I had made an enormous vat of sauce for manicotti. I kept tasting it and adding herbs and tasting it and adding pepper and tasting it and adding wine, and it just tasted…muddy. I called Greg in a panic and asked him to stop by on his way home from work to tell me what he thought.
He walked in, took a taste, rolling the thick red sauce around in his mouth as if he were a professional sommelier, and said, "It needs sugar."
He was right, too.
We used to make elaborate, multi-course meals for mom and dad for Mother's Day and Father's Day. We'd go to the library and find exotic cookbooks and copy the recipes we wanted to make, and then we'd make them. He was the chef. I was his sous.
The Chocolate Cheesecake Pie: A Magical Pie
Greg never asked for cake on his birthday. For years, his birthday cake was pie. Mrs. Cornwell's Chocolate Cheese Pie. Two parts cheesecake, one part fudge sauce and one part sweetened sour cream topping adding up to one flavorful, rich, sexy pie.
I always looked forward to his birthday dinners because I knew they would end with That Pie. Now that he is gone, if I'm going to be at Mom and Dad's for my birthday and she asks me what I'd like for my birthday dessert, I always ask for Greg's pie.
What do you want for your birthday dessert? Chocolate cheesecake pie. Always.
Today, I make this chocolate cheese pie in memory of Greg. Of his friendship and his kind, steady, gentle spirit. I love you, brother, and while I most often think about you with a smile, I will miss you for the rest of my life.
If you decide to make this chocolate cheesecake pie, I would love it if you'd let me know. Knowing people love and enjoy this recipe makes me so happy.
For convenience, consistency, and accuracy, almost all my recipes are written by weight, either in ounces and/or grams, even the liquids.
I strongly encourage you to purchase a kitchen scale and learn to use it.
This is the one I used for years. I love it and highly recommend it:
Best for Home Use
Escali Primo Digital Food Scale
Don't let its small price and small size fool you. The Escali Primo is an accurate and easy-to-use food scale that I have used for years. It's easy to store, easy to use, has a tare function, and easily switches between grams and ounces/pounds for accurate measurements.
This is an affiliate link which means I earn from qualifying purchases. Your price is unaffected.
Chocolate Cheesecake Pie
This chocolate cheesecake pie is exceedingly rich. And exceedingly tasty. You might be tempted to slice yourself a large wedge, but please don't. Cut a small wedge and enjoy every single bite. You will absolutely need a deep dish pie pan to make this pie. If you don't have one, you could certainly make this in a 9" or 10" spring-form pan.
Ingredients
For the Crust
2

cups

chocolate graham cracker crumbs

(I used cute bear-shaped Teddy Grahams)

1 ½

teaspoons

espresso powder

heavy pinch of fine sea salt

4

oz

melted butter
For the Cheesecake
2 8

oz

blocks cream cheese

softened

4

large eggs

¾

cup

to 1 cup sugar

(to taste)

¼

teaspoon

fine sea salt

or to taste

2

teaspoons

vanilla paste or 1 Tablespoon vanilla extract
For the Fudge
6

oz

heavy cream

1

Tablespoon

corn syrup

6

oz

60% chocolate

chopped finely (or your favorite dark chocolate or chocolate chips)

1

teaspoon

espresso powder

½

teaspoon

vanilla paste or 1 teaspoon vanilla extract

pinch

of fine sea salt
For the Sour Cream Topping
1 ½

cups

sour cream

¾

cup

sugar

1

teaspoon

vanilla paste or 2 teaspoons vanilla extract

scant 1/4 teaspoon fine sea salt
Instructions
For the Crust
Whir up the cookies in the food processor along with the espresso powder and salt. Make sure the crumbs are nice and fine.

Drizzle in the melted butter and process again for a few seconds until the butter is evenly distributed.

Press evenly in the bottom and all the way up the sides of a deep dish pie pan (or a good 2″ up the sides of your spring form).

Bake at 350F for about 10 minutes. Set aside to cool.
For the Cheesecake
On low speed, beat the cream cheese until smooth.

Add the sugar, and continue to beat until smooth.

Add the eggs, salt and vanilla and mix until well incorporated.

Pour into your pie crust and bake until all but the very center is set, about 45 minutes.
For the Fudge Sauce
Bring the cream, corn syrup and salt just to a boil.

Pour over the chocolate and vanilla. Let sit for a minute or two.

Whisk slowly until your ganache is lovely and emulsified.

Pour/spread evenly onto your just-out-of-the-oven cheesecake.
For the Sour Cream Topping
Whisk all ingredients together. Let sit for about 5 minutes so the sugar can dissolve.

Whisk again and check to make sure the sour cream mixture is smooth.

Carefully spread on top of the fudge sauce, trying not to mix the two layers.

Put the pie back in the oven for another 5-10 minutes to set the sour cream.

Let cool to room temperature and then chill at least 6 hours or overnight before slicing and serving.
Did You Make Any Changes?
Notes
I've done a bit of tinkering to the original pie. The original does not call for any espresso powder. It also calls for a vanilla wafer crust, half as much cheesecake filling, and a jar of fudge sauce for the fudgey part. Feel free to make this either way.
In the updated photos, I baked the pie in a 9″ push pan, and it worked out beautifully. Think of it more as a shorter cheesecake than a pie. It works just as well in a deep dish pie pan. If you want to make it in a regular, shallow pie pan, make half as much cheesecake mixture and you should be fine.
Nutrition
Calories:
575
kcal
Carbohydrates:
47
g
Protein:
6
g
Saturated Fat:
22
g
Cholesterol:
151
mg
Sodium:
339
mg
Fiber:
1
g
Sugar:
37
g
Consider making this chocolate cheesecake pie in honor of someone you love. It is truly excellent. Greg did have impeccable taste.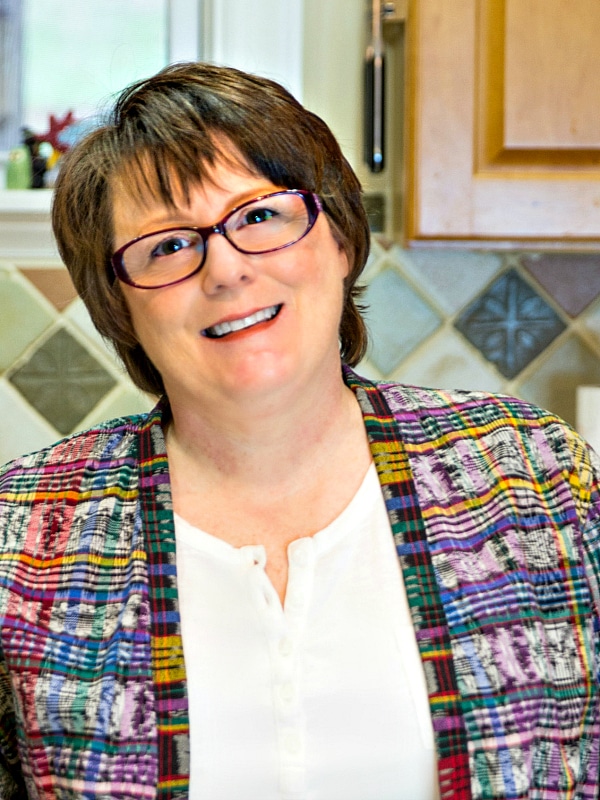 What are my qualifications to teach you baking and pastry? As a former working pastry chef and special educator, I marry my passions for both teaching and for baking into explaining techniques, methods, and developing the best possible recipes. For more info, you can read more about me.
If you'd like to receive new recipes and the occasional newsletter, I'd love for you to sign up for my Inbox Pastry Chef.