This is the story of the Raspberry Fizz Cocktail. It's funny how seemingly unrelated actions, events and circumstances can sometimes conspire to make unforeseen yet very cool things happen.
For ease of browsing, here are all of my beverages in one place. Here is another pretty pink beverage called Hibiscus Rose Sharbat for you to try. Thanks for stopping by!
First, my video production group was tasked with making a cocktail video. That gave birth to the Maine Root Float video as well as to a review of The Best Craft Cocktails. It also made my buy vodka. Then, when we were asked to make another cocktail video, the stars aligned with my klout perk from People Magazine, and I ended up making the Blurred Lines Cocktail and video. I also had to buy Kahlúa, Frangelico and club soda for that one.
At the end of our hangout last week, Lenny–our fearless video production group leader and one half of the fabulous ChezUs–told us that we had to shoot yet another cocktail video, this time at night with no natural light and only one light source. Quite honestly, we were all less than pleased.
But then something really interesting happened. Rather than feeling all daunted and sad and grumpy over having to shoot a video of mixing drinks in the dark, we all got inspired and decided to just go for it. While we all usually wait until the last minute to shoot and upload our videos before our meetings, this time, most of us have our videos up days in advance. And, do you know what? They are awesome. We all ended up enjoying the challenge and making some pretty good videos in what might be considered less than ideal lighting situations. Yay us! Thanks Lenny for pushing us. We might grumble to your face, but we all appreciate the push and the inspiration!
Here's how I came up with my beverage
Once I found out our assignment and I realized I had to make yet another mixed drink (hard life, right?) I took stock of my admittedly limited selection of booze: vodka, Sambuca, Frangelico, Kahlua, some more vodka. Club soda makes everything fizzy and festive as well as diluting the alcohol, so I knew I'd be using that. And then I thought, hey, raspberry and hazelnuts are friends, so I picked up some raspberry sorbetto made by the Talenti people at the grocery store, and the raspberry fizz cocktail was born. You'll notice there is no lime in it in the video, but it could definitely benefit from a squeeze of lime juice and a twist of zest, just for balance. Alas, I did not own limes at video making time.
I am quite a fan of my made up beverage, and I think you will be, too. The vodka fades into the background and lets the raspberry and hazelnut notes mingle nicely. The club soda gives it a bit of lift and lightness, and the lime that you will use even though I didn't provides a needed hit of acid to balance out the warm, nutty liqueur. And of course the lovely reddish color is perfect for a Valentine's Day beverage.
Serving Ideas
Make one to share with your Valentine. Or make one to sip by yourself, maybe while taking a bubble bath or while hanging out with your cat late at night.
This would also make a festive blender drink for a party. Just blend up the alcohol, sorbetto and lime juice in large quantities, pour some in glasses, top off with club soda and a twist of lime. If you like a sweeter beverage, you could certainly use a clear soda such as Sprite or Sierra Mist, or even ginger ale in place of the club soda. It's your call. But however you choose to make your Raspberry Fizz Cocktail, I hope that you make it. It's pretty delicious.
The Raspberry Fizz
The Raspberry Fizz cocktail is a delicious, bubbly, red cocktail perfect for Valentine's Day.
Ingredients
For each Drink you are making, you will need
1.5

oz

vodka

.5 oz Frangelico

nice squeeze of lime juice

ice

(only if shaking)

1

ice cream scoop of raspberry sorbetto/sorbet or sherbert

4

oz

club soda

twist of lime
Instructions
In your glass, mix together the vodka, Frangelico and lime juice. Stir well.

Add a scoop of raspberry sorbetto.

Top off with the club soda.

Stir and break up the sorbetto a bit with a spoon.

Squeeze the twist of lime to release the essential oils in the skin and add to your drink.

Enjoy.
Did You Make Any Changes?
Notes
You can shake the cocktail to aerate and dilute the alcohol a bit if you'd like. Just pour the vodka, Frangelico and lime juice in a shaker and add a scoop of ice. Shake well and then strain into your glass. Add the sorbetto, club soda and twist of lime.
It would be so helpful to me and to other readers that, when you make a recipe, you rate it and leave a comment. Whether it's a recipe or an informational post, your feedback helps others decide if the post is helpful or if the recipe works as advertised.

If you could leave a star rating, that would be very helpful. Thank you for being here!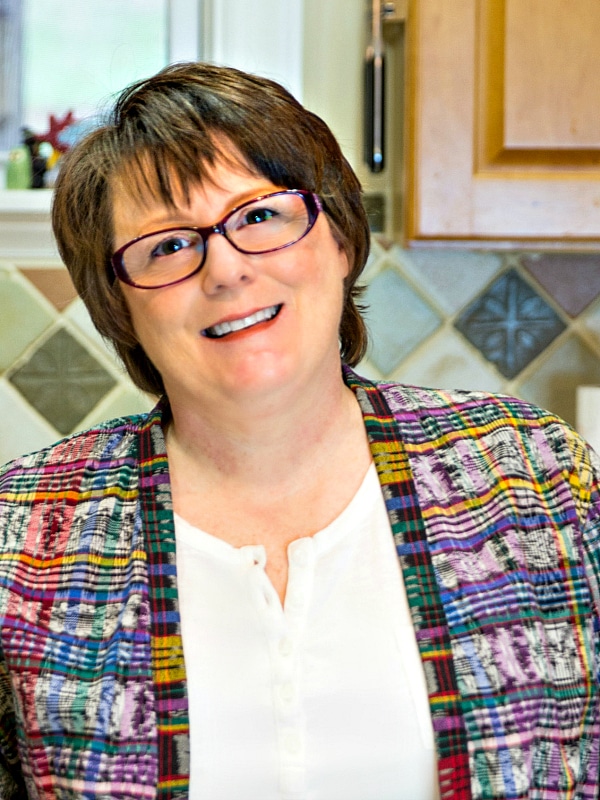 What are my qualifications to teach you baking and pastry? As a former working pastry chef and special educator, I marry my passions for both teaching and for baking into explaining techniques, methods, and developing the best possible recipes. For more info, you can read more about me.
If you'd like to receive new recipes and the occasional newsletter, I'd love for you to sign up for my Inbox Pastry Chef.
Before I go, I want to introduce you to the other active members of our video production group. Even if they don't have their "in the dark" cocktail videos uploaded yet, you're sure to see some of their other challenges posted on their blogs. Plus, they are all lovely, wonderful folks who are pushing themselves outside of their comfort zones to bring their readers video content as well as the beautiful photos and recipes that food bloggers are known for. Please go say hi!
Enjoy the cocktail and the video, and if I may be so bold, if you like it, share it using my share buttons at the bottom of this post. If you haven't subscribed to my YouTube channel yet, now's a good time since I think I'm upping my video game. I still endeavor to keep the videos instructive and educational while shortening them up, making them more visually appealing and introducing an element of story when appropriate.
Thanks for stopping by and reading today. Have a wonderful day.