Where am I? You're at Pastry Chef Online!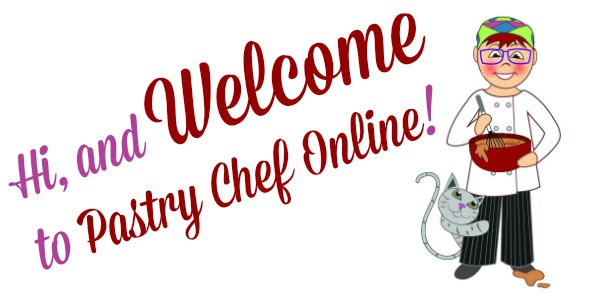 I am so glad that you have found me at Pastry Chef Online! But now what? The Internet is so busy with so much to see and do and learn, and so many cat videos to watch, that I cannot possibly expect you to read my entire site.
People have read my entire site and have said they learned more from me than they did in culinary school! I'm honored to be of such help.
But for those of you who just need specific information, here's a cheat sheet for how to navigate my site–where to go to find what you need.
Navigating Pastry Chef Online
I hope you've found this chart helpful. Keep it handy–maybe bookmark it. I'd love to be a solid resource for all your baking and pastry questions and recipe requests. Keep in touch with me, and I look forward to seeing you soon!