Welcome to the latest in my occasional Fundamental Friday series! I know you're here to learn how to make Hollandaise sauce, so get ready to learn!
For a Pinnable Image, please click here.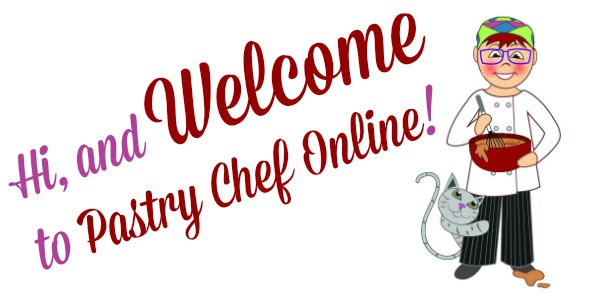 I'm going to show you two ways to make Hollandaise sauce, the first is by hand, and the second has me break out my blender. Both ways are acceptable, and while making Hollandaise sauce by hand is more traditional, if blender Hollandaise was good enough for Julia Child, it is certainly good enough for me!
There's a lot of information in this post. If you'd like to skip all of the explanations and what not, you can go straight to the video and watch that. If you'd rather grab a printable recipe, you can do that too.
What Is Hollandaise Sauce?
Hollandaise sauce is one of the five French Mother Sauces–the base sauce formulas from which so many other sauces can be made. Hollandaise is a very rich but light sauce, thanks to its being made through constant whisking. It achieves its richness from both egg yolk and melted butter. To counteract the richness, it is brightened up with some lemon juice. It is lovely served with any steamed or roasted vegetables, as an accompaniment to fish and in classic preparations such as Eggs Benedict.
What Makes Hollandaise Hard to Make and Other Burning Questions