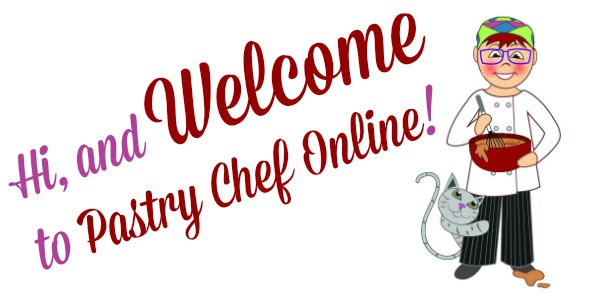 I'm so glad you're here to learn how to make easy creamy marinara sauce made with Barilla® Organic Pasta and Barilla® Marinara! You're going to love it, and I can almost guarantee you'll have dinner on the table in well under thirty minutes!
I am so pleased to be partnering with Barilla® for today's post. I am excited to announce that BJ's Warehouse stores, where The Beloved and I shop weekly, are now carrying an exclusive line of Barilla® Organic Pasta. Exclusive as in you cannot get Barilla® Organic Pasta anywhere else but at BJ's! Currently, I'm finding a 6 pound box of Barilla® Organic–3 1-pound boxes each of two of my favorite shapes, spaghetti and penne–for $9.99. And for 6 pounds of organic pasta, that price is hard to beat. Barilla® Organic pasta is made from Organically Certified wheat, so of course it's also GMO-free, it cooks up firm and al dente, holds sauces beautifully and tastes as delicious as fine pasta should taste.
BJ's is now also carrying Barilla® Natural Pasta Sauce for the first time. Having never tried it before, as soon as I brought the four-pack of sauce home, I whipped off the lid and gave it a taste. It is pretty darned good and very fresh-tasting, plus it's all natural and naturally gluten-free.  And for folks who are oregano lovers, you'll really like this since oregano figures prominently in the flavor profile.
Here's a fun thing happening on Saturday, March 5 at your local BJ's Warehouse Stores: there will be cooking demos featuring Barilla® Organic Pasta and Natural Marinara Sauce at all the BJ's, so go to the one nearest you so you can try it before you buy it! Nice!
For more information about Barilla® products, do visit their website. And be sure to meet the Barilla® Share the Table Advocates while you're at it. They're a wonderful, creative, diverse group of bloggers, restaurateurs, and authors who are bringing their families together at the table to have meaningful meals. I know you'll be inspired.
You can also follow the campaign on twitter, @BarillaUS as well as the hashtags, #BarillaOrganic and #BarillaMarinara to see what other bloggers have made. See? More Barilla® inspiration!
And now, on to the easy creamy marinara sauce recipe. I promise you'll love it.
Easy Creamy Marinara Sauce | Dinner will be ready in 20 minutes. Honest! Click To Tweet
Easy Creamy Marinara Sauce with Barilla®
Most creamy marinara sauce is made with heavy cream. I don't know about you, but I don't always have heavy cream on hand. But what I do almost always have on hand is cream cheese, and that's the secret ingredient in my easy creamy marinara sauce, although I guess it isn't a secret anymore!
For you visual folks, here's a quick "How to Make Easy Creamy Marinara Sauce" video for you. After the video, please read on for the recipe.
Easy Creamy Marinara Sauce with Barilla®
This easy creamy marinara sauce is a snap to put together, and your dinner will be on the table in about 20 minutes, I promise. Enjoy!
What You'll Need
For the Easy Creamy Marinara Sauce
2

Tablespoons

extra virgin olive oil

1/4-1/2

teaspoon

red pepper flake

, to taste

1 24

oz

jar Barilla® Natural Marinara Sauce

1/4

cup

water

, vegetable stock or chicken stock

1/2

block

(4 oz) cream cheese

2

oz

finely grated Pecorino Romano cheese

1

Tablespoon

balsamic vinegar

(if needed)
To Finish and Serve
1

pound

Barilla® Organic Penne
What To Do
In a medium saucepan, heat the oil until it shimmers.

Add the pepper flake and swirl for a few seconds to flavor the oil.

Pour in the jar of Barilla® Marinara sauce and stir well. Bring to a simmer and add the water or stock.

Simmer and stir for about 5 minutes just to reduce the sauce a bit.

Stir in the cream cheese until melted, and then stir in the grated Pecorino Romano.

Taste, and if needed, add the balsamic for a bit of brightness. I quite liked it in mine.
To Finish and Serve
Cook the Barilla® Organice Penne according to package directions. Boil only 7 minutes rather than 9, then drain it, reserving 1 cup of the starchy pasta water.

Add the pasta and water to the creamy marinara sauce and stir well over high heat until the pasta is done and the sauce beautifully coats every piece of penne.

Serve with extra grated cheese and freshly ground black pepper.

Enjoy!
Recipe Notes
If you make your sauce while your pasta water is coming to a boil and while your pasta is cooking, I promise you dinner can be on the table in about 20 minutes!
And there it is, friends. Easy creamy marinara sauce featuring Barilla® Organic Pasta and Natural Marinara Sauce.
Here's another favorite pasta sauce of mine: classic vodka sauce. It's also creamy and delicious!
Thank you so much for spending some time with me and with Barilla®. I know you'll enjoy the easy creamy marinara sauce as much as we are loving it here at home.
Take care, and have a lovely day.
This is a sponsored conversation written by me on behalf of Barilla Pasta Company . The opinions and text expressed in this posting are all mine and are not shared by the organization.