Yes, it's that time again, friends. The time when the Dinner Divas reveal our weekly meal plan. We have a great mix of healthy and indulgent for you this week. Get your shopping lists ready!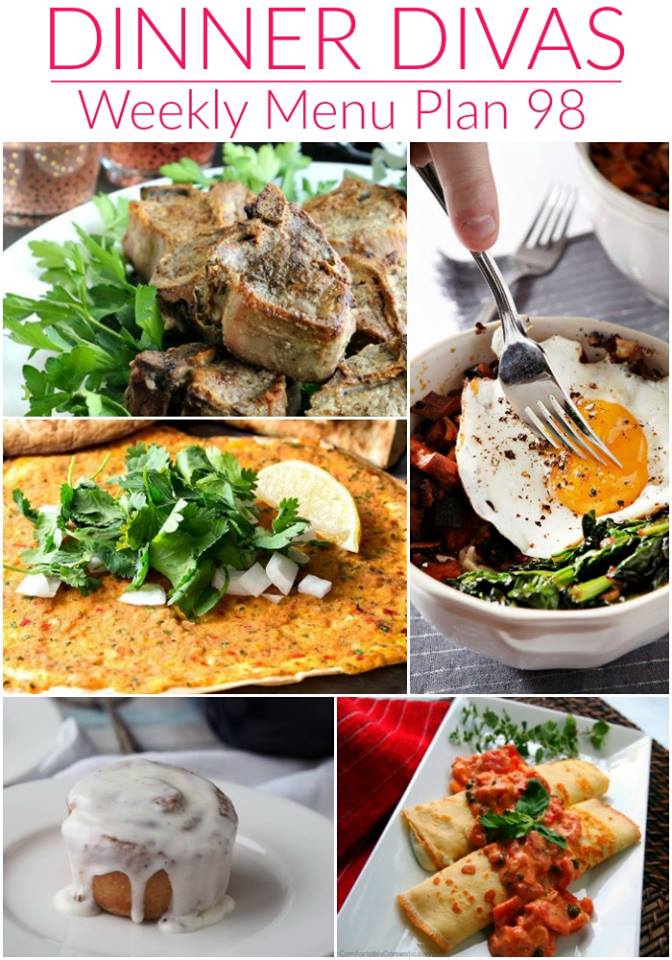 Dinner Divas Weekly Meal Plan Archives
Dinner Divas Weekly Meal Plan, Week 98
This week, we have vegan goodness, meaty goodness, comforting goodness, and more. Oh, and don't miss our extras: granola and cinnamon buns!
I don't know about you guys, but I'm digging the line up this week!
Please let me know what you're planning on making so I can tell the rest of the Divas!
Thanks for spending some time with us today.
Take care, and have a lovely day.