Happy Friday, friends, and happy weekly meal plan day!

This week, The Dinner Divas are bringing you sliders, subs, soups, seafood. And ribs. We can't always be alliterative!

And don't miss the extras: a crazy great, easy dessert, and whole wheat English muffins you can split and enjoy whenever the mood strikes!
It's Weekly Meal Plan Time!
Dinner Divas Weekly Meal Plan Archives
Greek Turkey Sliders
Photo Credit: comfortablydomestic.com
It doesn't get much better than this, y'all: lean ground turkey with Greek spices, seared on the grill and topped with feta sauce. Deliciousness from Comfortably Domestic!
Continue Reading
Easy Italian Sausage Soup with Chickpeas and Spinach
This is a super easy to make soup with a short ingredient list. I love cooking with Italian sausage because it has so much flavor that you don't have to add a lot of extra seasoning.
Continue Reading
Turkey Spinach Meatball Subs
Photo Credit: www.thespeckledpalate.com
More turkey, y'all, plus greens! But instead of going to Greece this time, we're talking marinara sauce. Yeah, baby. Thanks, Erin!
Continue Reading
Baked Corvina Recipe with Tomatoes | Pook's Pantry Recipe Blog
Photo Credit: www.pookspantry.com
This seafood recipe from Pook's Pantry is so elegant yet so easy to make. Seriously, we should all be cooking fish more if we aren't already. Start with this buttery corvina!
Continue Reading
Perfect Barbecued Ribs - Comfortably Domestic
Photo Credit: comfortablydomestic.com
Serious ribs from Kirsten of Comfortably Domestic, y'all. You know the kind: slow roasted, finished on the grill to caramelize the sauce. Finger licking, triple napkin goodness!
Continue Reading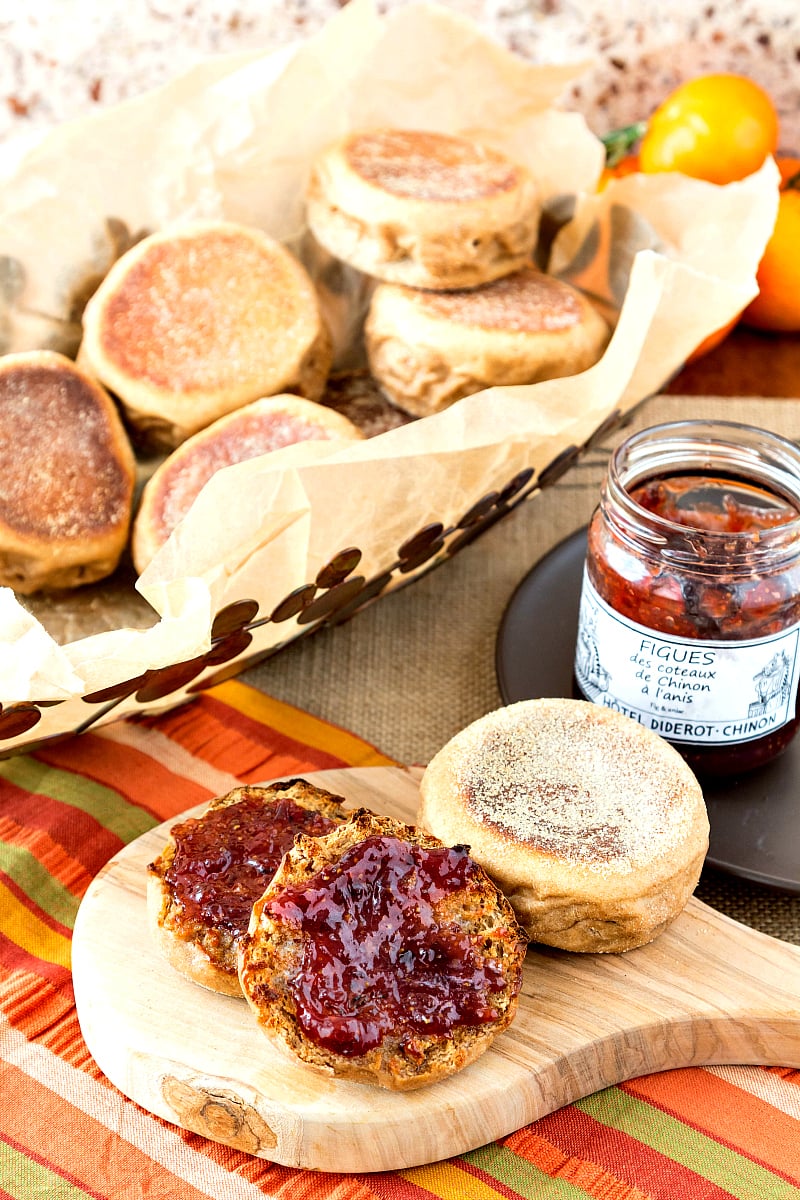 Whole Wheat English Muffins Recipe | Delicious Sprouted Wheat Muffins
You can make these English muffins with whole wheat flour, white flour, or sprouted wheat flour (that's what I used). You may need to vary the amount of liquid you use, but otherwise, be prepared to enjoy English muffins that are so much better than the kind you can get in the store that it isn't even funny. Please try these, you guys!
Continue Reading
Ooey Gooey Bars
Photo Credit: www.thespeckledpalate.com
I kind of can't get over these dessert bars from The Speckled Palate. I mean, she calls them Ooey-Gooey Bars, so you know they have to be fantastic, right?! Brownie batter, cream cheese yum and chocolate chips. I am IN!
Continue Reading
And this brings us to the end of yet another weekly meal plan, friends.
I do hope you're enjoying these plans and that you are finding lots of easy, time saving recipes along with some special treats.
If you make something from one of The Dinner Divas, please leave a comment and let us know. We love hearing from you all!
Thanks for spending some time with us today.
Take care, and have a lovely day.